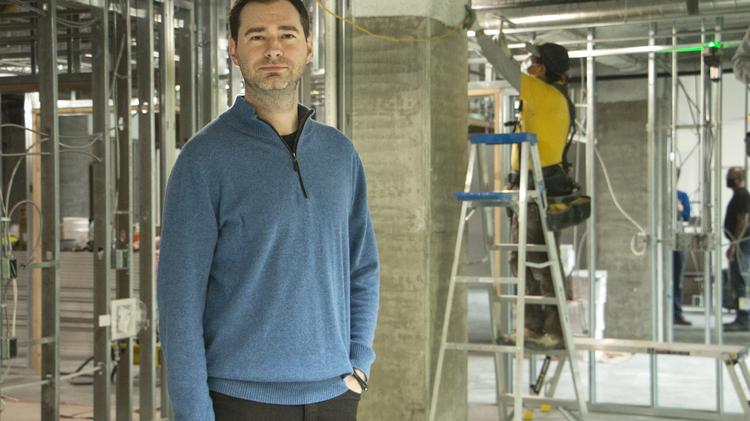 Erik Tucker, Aronora's COO, stands in the biotech company's new space, which is being prepared for a February move-in. The buildout was funded in part with Oregon State Lottery funds administered by the Oregon Business Development Dept.
By Elizabeth Hayes – Staff Reporter, Portland Business Journal Jan 8, 2021, 6:56pm EST
Aronora Inc. has incubated and is ready to fly from the nest.
That nest, in this case, is the biotech company's headquarters at the OTRADI Bioscience Incubator on Portland's South Waterfront. Aronora is preparing to move to a brand-new high rise downtown, where it will have double the office space, a private wet lab and conference room, rather than shared spaces.
The move, scheduled for February, comes as Aronora wraps up a Phase 2 clinical trial for one of its three cardiovascular drug candidates. The company recently presented an abstract at a national conference describing the successful results of another of its drug candidates.
Anywhere from 750,000 to 800,000 strokes occur in the U.S. each year. Aronora is developing therapies for thrombosis, or clotting inside a blood vessel, that don't increase the risk of bleeding. One is designed for emergency situations, such as strokes and heart attacks, and the other is for reducing the progression of potentially life-threatening blood clots.
The company has received $25 million in National Institutes of Health grants over the past 11 years and signed a partnership with Bayer HealthCare to develop two more compounds outside of the three it developed internally.
Now Aronora is searching for a deep-pocketed partner to fund the larger, more costly Phase-3 clinical trials for its first two drug candidates. The Covid-19 pandemic has compounded that challenge, however.
"Phase 3 trials are incredibly expensive, costing tens or hundreds of millions of dollars," said Erik Tucker, Aronora's chief operations officer. "We are actively looking for a partner, and we've met with several companies. There's some interest out there, but everyone's so focused on Covid now."
Clot busters
In 2009, Aronora spun out of the hematology research lab of Dr. Andras Gruber at Oregon Health & Science University, where Tucker received a Ph.D. in biomedical engineering. The two received a $2.5 million "fast track" grant from NIH to spin off a company to advance their research into an anti-coagulant drug.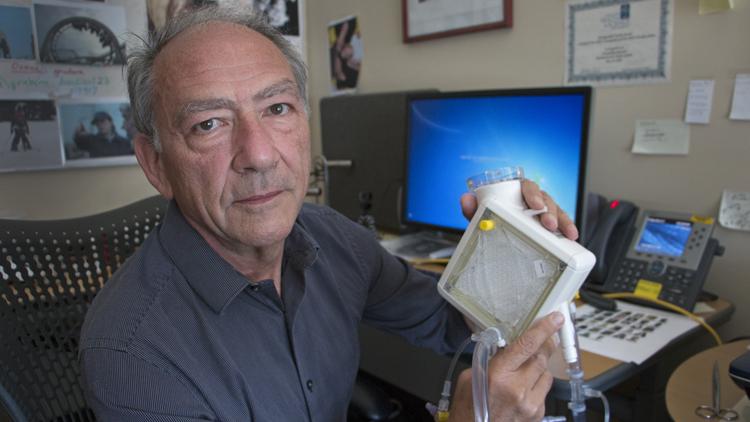 They worked on two therapies, including a "clot buster" that could be administered in emergencies and fill the treatment gap — cases that cannot be treated with the current therapy either because it they have a bleeding stroke or they arrived in the ER too long after the onset of symptoms. The real test for Aronora's drug clot buster, called proCase, is whether it increases bleeding. The Phase-2 trial isn't quite complete, but no serious adverse events were reported, Tucker said.
The team's second drug candidate is more of a preventative therapy, a blood thinner that selectively inhibits blood coagulation. It is designed for someone with diseased arteries who is at high risk of blood clot formation and of bleeding. The Phase-2 trial results showed safety and preliminary efficacy.
Dr. Ted Lowenkopf, medical director for the Providence Oregon Stroke Network, said the opportunity for Aronora is huge.
"A lot of people are saying we can do better, where we have the same or better clot dissolving activity with lower risk," said Lowenkopf, who has no connection to Aronora. "When the No. 1 cause of disability in the U.S. is stroke, based on hospital discharge, there's a tremendous opportunity to have impact on a disease. It's exciting that local scientists are part of this emerging story."
Tucker said Aronora has applied for grant funding for additional safety studies while it lines up a partner for Phase-3 trial, a process that could take many months.
"For a small company like ours to be in two Phase-2 trials is not normal," Tucker said. "They tend to raise large sums of money and large investments. We've done well with the shoestring budget we have."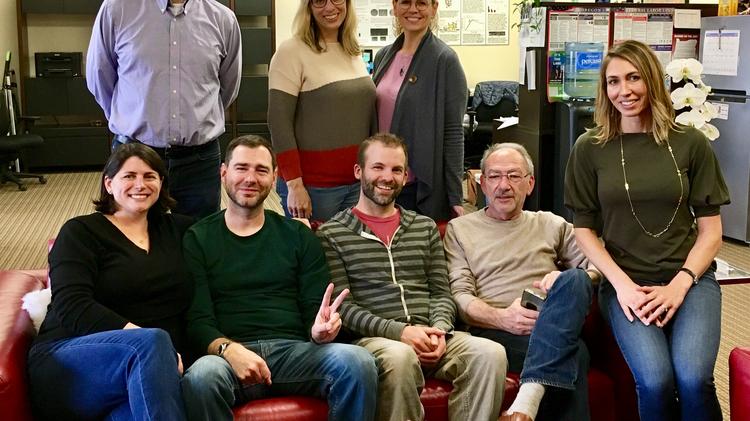 Meanwhile, Aronora is also partnering with Bayer's Global Biologics Development group in Berkeley, California, on several other antibodies that act as blood thinners and that are in early-stage trials.
Full regulatory approval for Aronora's own drugs is likely four-to-five years away, barring any complications. Ultimately, the founders hope to sell to an established pharmaceutical company that can enable mass distribution of its products.
More immediately, Tucker is looking forward to relocating to the Collective on 4th, which is adjacent to Portland State University.
"I'm glad to see it coming together," Tucker said.
ARONORA INC.
What: Early-stage biotech company developing drugs to treat and prevent strokes
Employees: Team of 8, shown above
Founders: CEO Dr. Andras Gruber (above) and COO Erik Tucker
Revenue: Aronora announced a $9M+ deal for drug royalties from their novel stroke, clots and heart disease products.
Grants: $25 million
TIMELINE
2009: Founded as a spinout from Dr. Andras Gruber's lab at OHSU
2015: Forms a strategic alliance with Bayer HealthCare to manufacture a compound for treating cardiovascular disease
2018: Food and Drug Administration grants Fast Track designation to Aronora's drug candidate